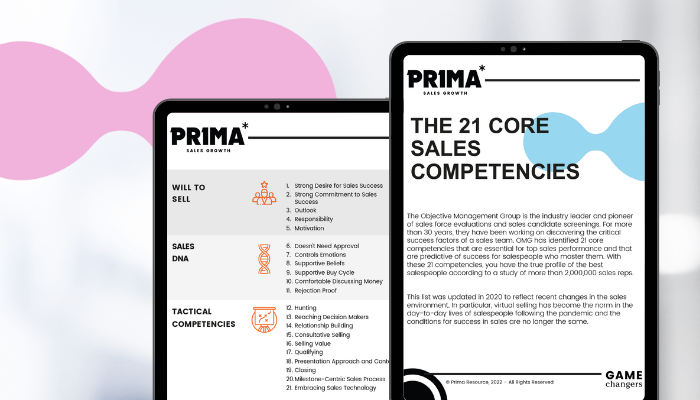 You are looking to identify the key skills that make salespeople successful, either for your next recruitment or to understand your current sales force
This list of skills was updated in 2020 and reflects changes in the business world over the past few years, particularly the shift to virtual sales.
Get the list of 21 core competencies identified by Objective Management Group.
With these 21 key competencies, you have the true picture of the skills present in salespeople that achieve their goals supported by the study of over 2,000,000 representatives.
We helped them reach their goals